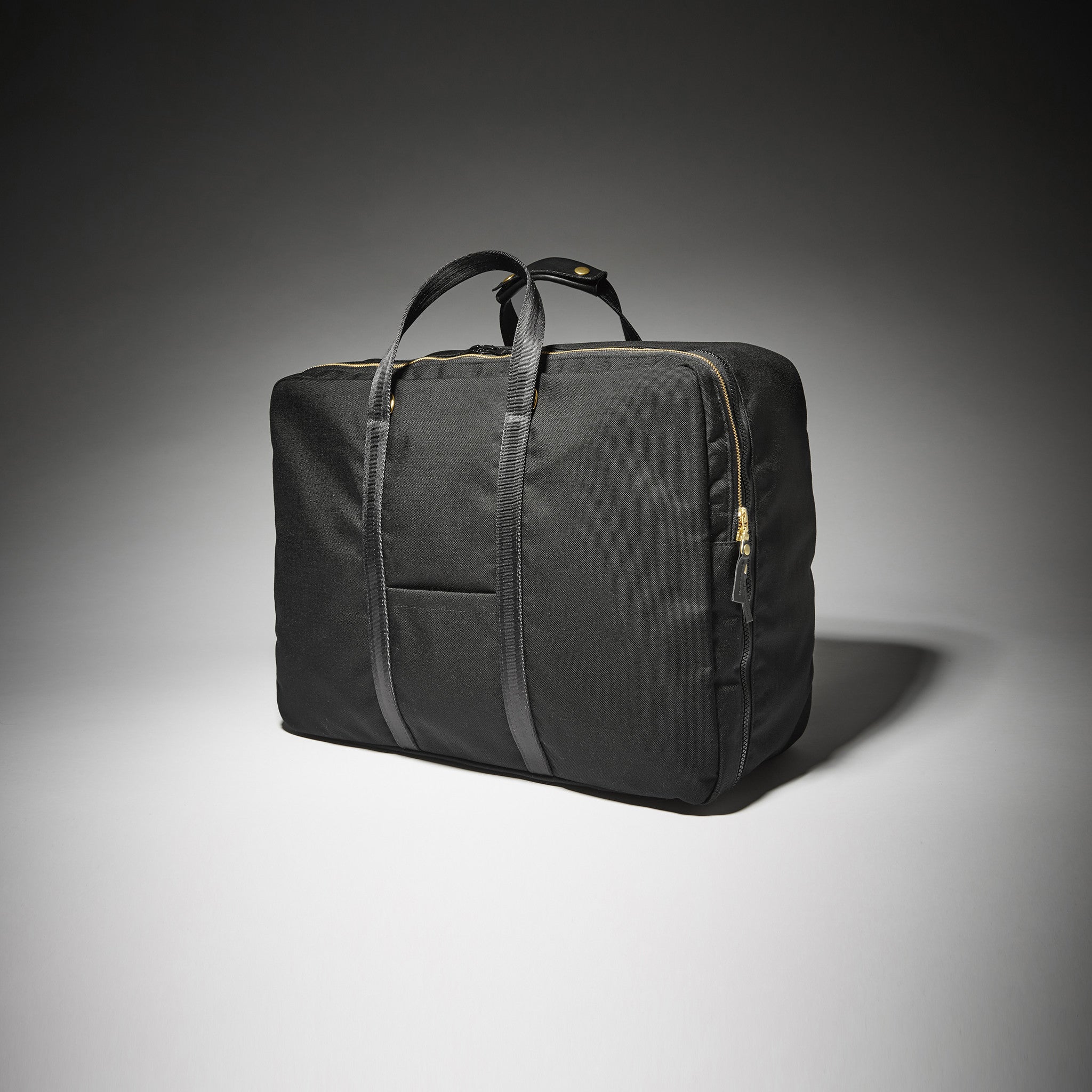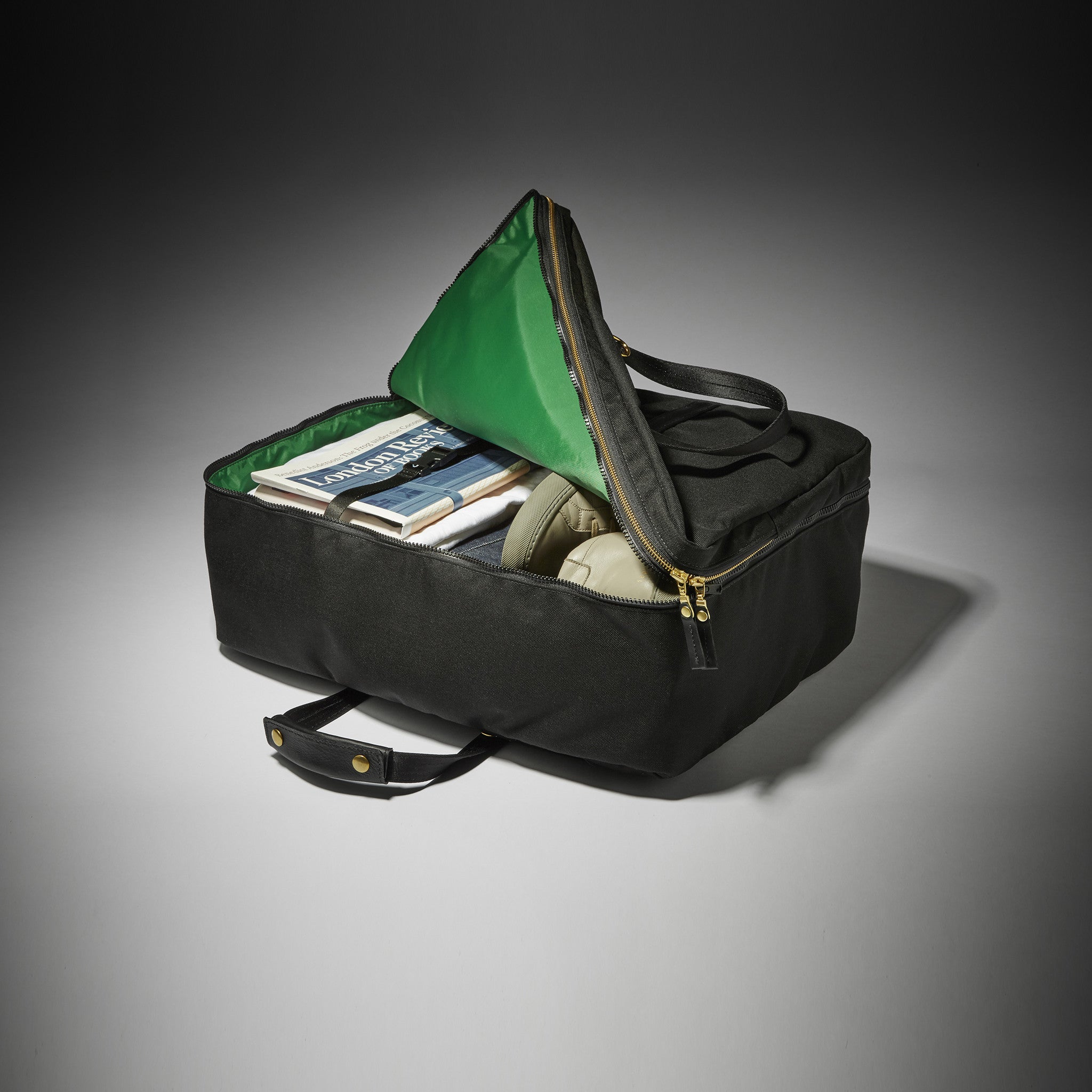 Kirkman Valise – Medium
DIMENSIONS
21" W x 8" D x 15" H
MATERIALS
Cordura, Nylon Lining
DESCRIPTION
This medium-sized Kirkman Valise carries clothes as well as business essentials, such as a laptop and documents for 4- to 10-day trips. This soft suitcase encloses the equivalent contents of a carry-on rolling suitcase—with two stacks of clothes, toiletries and two pairs of shoes—while a slim front compartment provides enclosure for electronics or documents. Supple leather keepers wrap around the satin nylon straps to enable easy hand carrying. Already light to begin with, the bag feels comfortable even when carried fully loaded. Optional leather straps enable this valise to be shoulder carried.  
This valise anchors the Kirkman series, which is named for and inspired by mid-century architect Wallace Kirkman Harrison. A master of the International Style, Harrison was instrumental in planning Rockefeller Center, Lincoln Center and the United Nations. While Harrison's architecture consisted of strong lines and stately compositions, his true genius was his mastery in organizing the world around him. 
Strap sold separately.